Pantone, based in New Jersey, has published every year at this time the colors that will mark a global trend in many areas (design, fashion, decoration, etc.).
The new year brings us a return to the green, to the natural. Pantone has called it Greenery, inspired by "the first days of spring". Pantone is the company that created the first color identification system, and its color code is already a standard throughout the industry.
In words of Leatrice Eiseman, Executive Director of the Pantone Color Institute:
We have observed this year a renewed sense of the imagination in which the color appeared in a context different from the traditional, evoking the nuances that surround us in nature that enhances our emotions and feelings, from the warmth of sunny days with PANTONE 13-0755 "Primrose Yellow", the incredible feeling of breathing fresh mountain air with PANTONE 18-0107 "Kale" or crystal clear waters with PANTONE 14-4620 "Paradise Island", the designers applied thoughtful and precise combinations to fully capture the Promises, hope and transformation that we yearn for each spring. We can see the full range of colors in the following image:
Through Pantone's official website you can search any color code of this system and transform it to RGB or hexadecimal code (which are the systems used on the web and in our online logo designer to display the colors). To do so, access here https://www.pantone.com/color-finder and enter the color code (in the example it is 14-1315).
Below are the results that match this color code and its different nuances. Click on one of them to access the RGB or Hexadecimal codes of the chosen color.
As you can see in the following image, the color codes appear. We can already use this color in any image editing tool, or at logosea.com.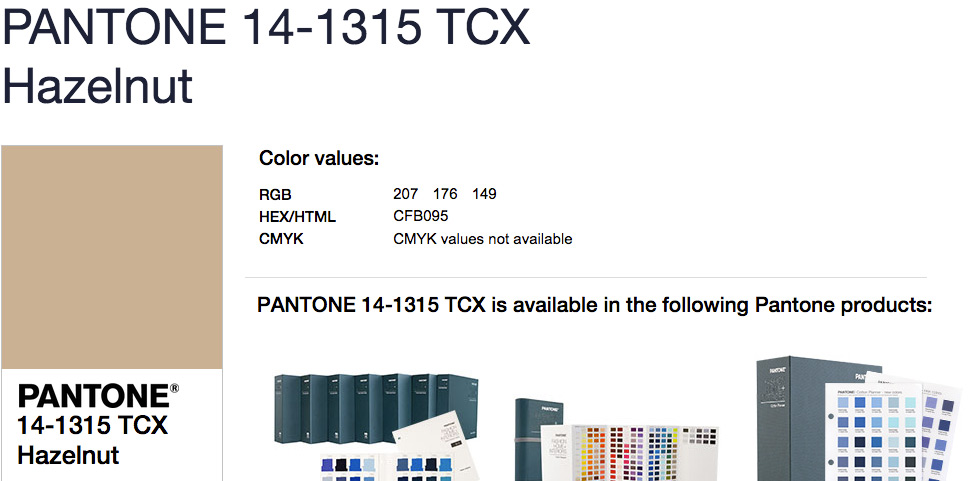 In this article we present the colors that are going to mark trend this year 2017 according to Pantone, but as always we recommend your trying different combinations when designing a logo, advertising poster or any element that you need, until you find the one that really convinces you and your audience.
Studying the big brands in your business is a must and try to follow their trends (not copy them). From there it will be much easier to make any design (logos, business cards, posters etc).
Thank you for using our services this year, and we wish you all the best in the new year.
Happy 2017!